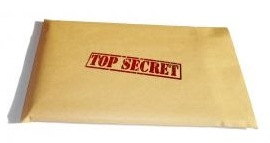 Confidentiality is crucial to PBS.
We are strongly committed to protecting your privacy. and undertake to observe a strict duty of confidentiality about your details, not only while you are a PBS client, but at all times in the future.   We  recognise  that  confidentiality  is  a sensitive  issue for clients.  We are happy to sign any non-disclosure or confidentiality agreement a client may require. 
We will endeavour to –
·

   

Safeguard the confidentiality of all information entrusted to us.

·

   

Protect the business interests of our clients at all times.

·

   

Refrain from using our client's resources for any personal or business gain.

·

   

Offer only those services which we are experienced and equipped to offer.

·

   

Accept responsibility for all work we perform.

·

   

Represent truthfully information concerning our capabilities and services.

·

   

Avoid conflicts of interest and inform the client of any such potential conflicts.
Disclosure
Any information that is sent to PBS will not be used for any other purpose other than that required for the fulfillment of secretarial services. Specifically,  PBS will not at any time or in any manner, either directly or indirectly, divulge, disclose, or communicate in any manner any information that is proprietary to the Customer, or otherwise divulge any portion of the Confidential Information to any third party without the prior written consent of the client. PBS will protect such information and will not release it unless we believe, in good faith, that such release is reasonably necessary to (1) comply with applicable criminal law, (2) enforce or apply the terms of our user agreement.
Third Party Sites
Our site contains links to other sites. When you click on links that take you to third-party web sites, you will be subject to their privacy policies. We are not responsible for the privacy practices or content of the linking sites.